AGATE TILE SERIES
FEATURED COLLECTIONS
The exquisite looking Kauri series is one of the top sellers of Agate Tiles & Stone. Browse the series for a variety of colors and looks. For an in-person view, please visit our showroom today.
ADD AGATE TILE TO YOUR OFFERINGS
BECOME AN AGATE DEALER
Increase revenue and profit while offering your customers access to the most beautiful porcelain and stone tile in the world.  Our Agate Dealer program provides you everything you need along with our commitment to your success.
Professional Wholesale Setting Materials and Supplies
Laticrete Distributor
Agate Tile is an authorized wholesale dealer of the market leading, contractor preferred Laticrete materials line.  Architecturally specified and professionally endorsed, Laticrete offers a dedication to quality that results in globally proven solutions for virtually every flooring, waterproofing and facade application.
FURNITURE GUIDES
OUR LATEST NEWS
Latest trends and inspiration in interior design.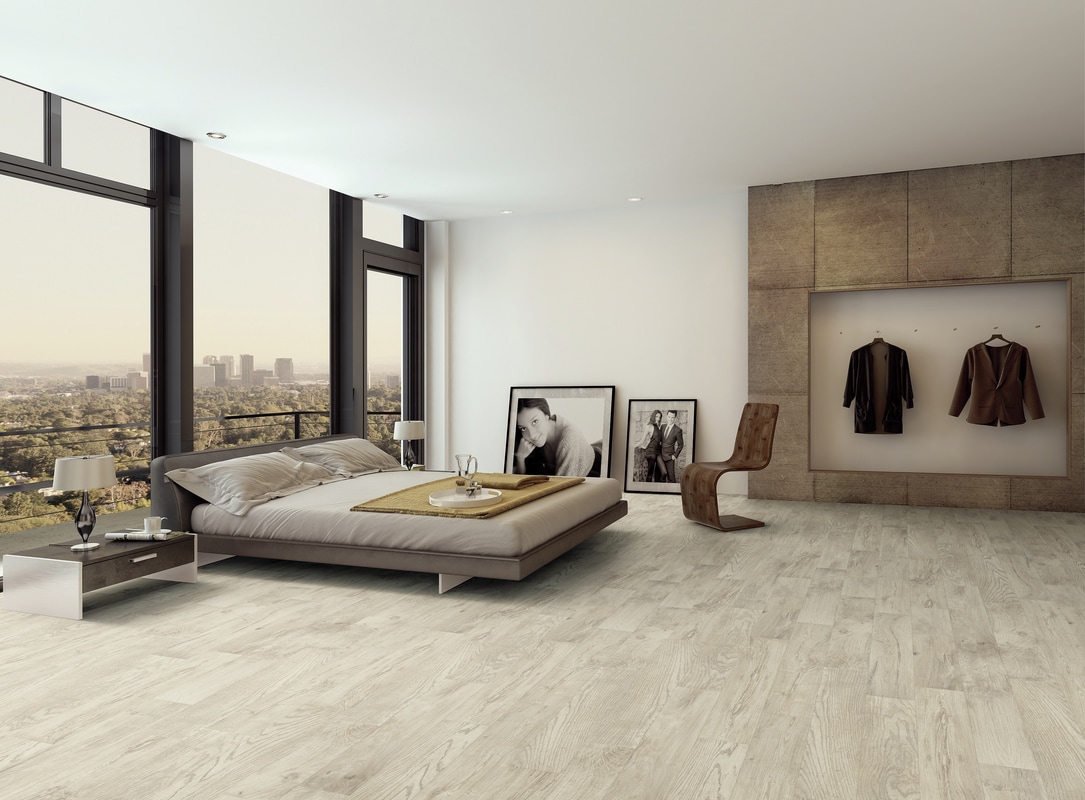 Ceramic: A fired clay material. Click here to learn more about the development of ceramic on our blog.
Double-fired or Bicottura tiles: Double-fired or Bicottura tiles are glazed ceramic tiles produced by a procedure that breaks the firing process in two phases. An initial firing of the shaped raw materials produces a hard tile body or bisque and then a re-firing of the bisque takes place once the glaze or decoration has been applied. Usually, there are two glazes on the tile, first a non-transparent glaze on the body, then a transparent glaze on the surface. Double-fired tiles have sophisticated finishes with deeper shine and sharper colors.
Dust-pressed tiles: Dust pressed tiles are formed by the dust pressed method in which the finely grinded clay and raw materials are shaped in molds at high pressure before firing. Dry-pressed tiles are consistent with regard to their overall dimension. This method is also efficient and cost effective.
Extruded tile: Extruded tiles are formed by a process in which the wet clay or plastic raw material is forced through a mold and then cut into shape before firing. These tiles are less dimensionally consistent than pressed tiles. Extruded tiles include rustic styles such as terra cotta and clinker. These tiles are often used outside or where a rustic effect is wanted. Single extruded tiles are produced in a long slab, which is then cut to shape while double-extruded tiles, also known as split tiles, are produced in a column that must be split before tiles are cut.
Finish: This is the textural or visual characteristic of a tile surface. For glazed tile this may be bright or high gloss, satin or matte. Also, for both glazed and unglazed tiles, the finish can be flashed, textured, polished, raised, embossed, dimpled, etched, scored, ribbed etc.
Glaze: When tiles are decorated with natural and artificial colors through a second firing process.
Grout: Filling powder form in premixed colors used to fill the joints between tiles.
Impervious stoneware tile: Dust-pressed ceramic tiles with water absorption levels less than 0.5% are known as impervious stoneware tiles. They also have high mechanical and chemical characteristics. Also known as Fully Vitrified Stoneware or Porcelain Stoneware, these tiles are often recommended for exterior installations.
ISO: ISO is the abbreviation of International Standards Organization, a worldwide network of the national standards institutes of 157 countries. It has also drafted international standards (ISO/TC 189 "Ceramic Tiles") for ceramic tiles. ISO Standards are used by tile manufacturers worldwide.
Joists:  The boards in your home where the subfloor is attached.   These represent the " frame " of the construction.
Mosaic tile: Small tiles connected in a pattern using a mesh backing that can either be used as an accent or as a full wall or floor.
Non-rectified, or standard, tiles: These are produced so that there are slight variations in tile size.
Pattern: A design engraved in outline on the surface of the tile, or carved in relief pressed into the tile.
PEI classes or ratings: Porcelain Enamel Institute rating scale which represents the amount of foot traffic that a tile can handle.
Porcelain: a specific type of ceramic that has unique features such as a high density and durability.
Rectified tile: Goes through a manufacturing process to assure each tile is exactly the same size and shape, and therefore it is possible to lay them cleanly and carefully with very little grout.
Saltillo tile: A porous tile in a range of tones of red which, while beautiful, should not be used in rooms that have a lot of water splashing, like the bathroom or kitchen.
Single-fired/Monocottura tiles: Monocottura is an Italian word meaning "single-fired". In this method, individual tiles are shaped, glazed and fired in one step, at the same time. These tiles are also known as Monocottura tiles. They may be glazed or unglazed. Single-fired tiles are much stronger, with better glaze adhesion.
Subfloor:  The primary layer of floor that is the base floor before any new floor is added.  In a home, the plywood on the joists is the subfloor.  In a commercial building, the cement is the subfloor.
Thin-set: The mortar used to adhere the tile to the sub-floor or under floor.   Typically made of cement, fine sand and a water retaining agent.
Underlay:  The material that can go between the final flooring surface and the subfloor.   For tiles,  the use of a cement backer board may be used as underlay to help the tile adhere properly to uneven our porous surfaces.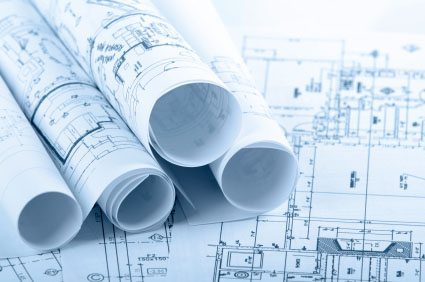 Agate Architecture Planning Services
Agate Stone & Tile provides architects and designers the ability to work with one of Western Canada's largest and most diverse range of ceramic, stone, mosaic and porcelain tile.  Our lines include such famous brands as Versace, Roberto Cavelli and Lamborghini ceramics as well as tile and stone from Italy and Spain carried in stock at our Edmonton facility.   We import directly from all major tile manufacturers and factories in the world including those in Spain, Italy and China and take pride in our focus on being at the forefront of design trends for both commercial and residential projects.
The Agate Cost Advantage
We've built Agate on a dedication to quality – but our strategy of dealing direct with the factories has created a unique business model that provides exceptional value on the exact tile being distributed by other wholesalers across North America but at a fraction of the cost.  This is achieved through the elimination of the proverbial middle men that add their mark ups to the products that come from the various manufacturers around the globe.  By removing agents, brokers and the various commissions and mark ups they apply, the cost of Agate products is based on the direct cost of manufacturing the tile and importing it ourselves via container directly to our Edmonton / Acheson distribution facility.
For builders, this direct importing strategy allows for increased profit margins and the ability to bid more competitively on new projects as it is not uncommon to realize significant savings as high as 50% through Agate's wholesale pricing.    For architects and designers, our wide selection of tile products provides you the ability to expand your design horizons – including offering your clients designer lines that are not available elsewhere.
As we continue to expand our Architectural Partner Program, our focus is to provide both architects and interior designers the ability to access a huge selection of tile and stone for their projects. We understand the importance of providing quality tile of all types for your projects and all of our products meet North American industry standards including TTMAC, NTCA and TCNA specifications.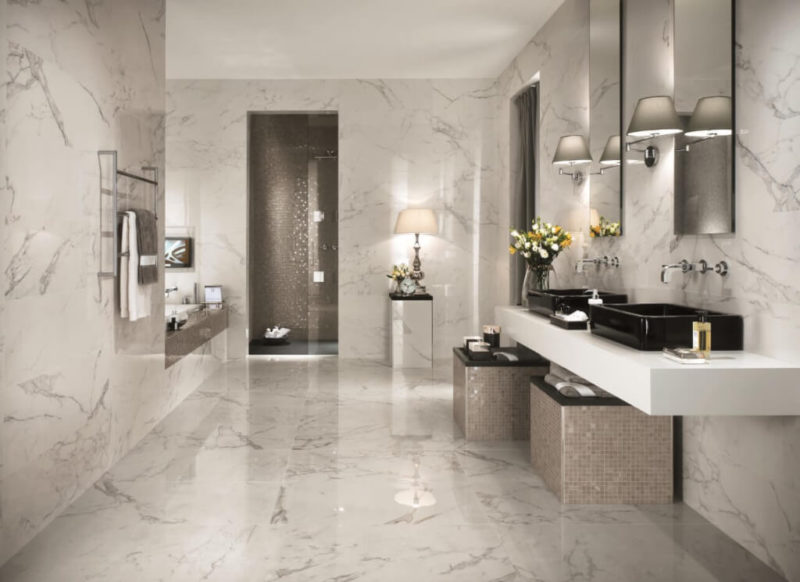 Understanding Tile PEI Ratings
What are Tile PEI Ratings?
Known as the PEI Scale, it is the standardized scale used to determine which tiles to use according to purpose and location. The PEI number refers to the tile hardness, and these ratings are used to assist both homeowners, designers and architects in deciding upon which tile to use for various projects. The scale ranges from one to five, with five being the strongest and most durable.
Understanding the PEI Scale and Tile Hardness Ratings
Each tile rating, or class, includes recommendations for use and installation.
The ratings are as follows:
Group 0: Tiles technically unsuitable for floors as they are either very fragile of thin. These are generally used as wall tile.
Group 1 or PEI 1: Tiles suitable only for locations where indoor footwear such as slippers are worn or where hardsole shoes are not frequently used, such as residential bathroom or other areas with light traffic. Also mat be used for interior commercial and residential walls.
Group 2 or PEI II: These tiles are suited for general residential traffic. For areas that are walked on by soft soled or "normal" footwear with very small amounts of scratching dirt. Not for kitchen, entrance halls, stairs and other areas subjected to heavy traffic or hard sole footwear.
Group 3 or PEI 3: Tiles suited for all residential and light commercial areas such as offices, reception areas, boutiques, interior walls, countertops and residential bathroom floors. Not recommended for commercial entryways or foyers.
Group 4 or PEI 4: Tiles suited for regular traffic. Recommended for medium commercial and light institutional use including, restaurants, hotels, hospital lobbies and corridors.
Group 5 or PEI 5: Tiles suitable for areas with heavy traffic and can withstand abrasive dirt and moisture as well as where safety and maximum performance are required. Examples include hospitals, shopping malls, public buildings, building entrances, or swimming pools.
A Final Note
The PEI rating only refers to a tile's strength and suitability for a particular application and should not be considered an indicator of the tile's overall quality or value. The PEI rating should only be used for determining the ability of a tile to withstand the use and environment it will be subjected to once applied.